The Magic Violin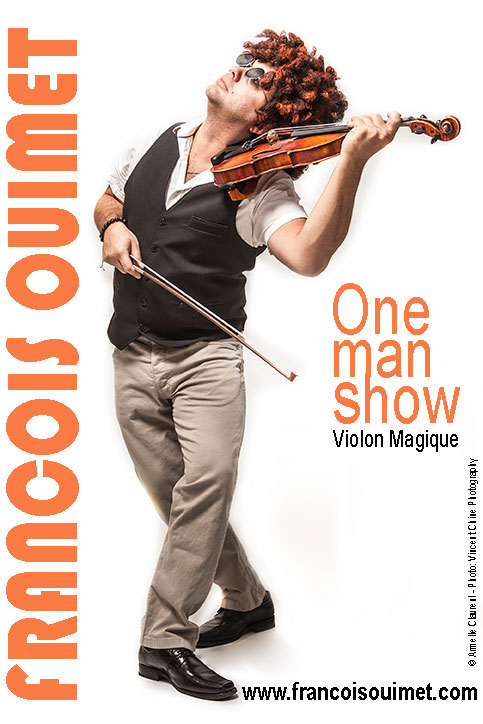 Francois invites you to join him for a time travel into the past, since the beginnings of violin in the 16th century until today. Through costumes and anecdotes, with dance and songs,
"The Magic Violin"
remembers the thousands of pieces it has played for over thirty years.
This educational and entertaining show is fully interactive and includes public participation. It addresses an audience of 7 to 107 years! The four parts of the show are:
1. Classical music with stories about our most famous composers.
2. Broadway / films music: guess which song it is!
3. Tango music: discover the origins of tango music.
4. Juke box: ask Francois the music you want him to play!
Duration: around 60 minutes (or more upon request)
Since 2010
From Bach to The Beatles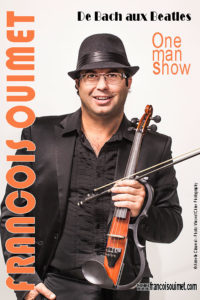 This One Man Show brings you "Bach" to some of the most beautiful music ever written from Bach to Broadway songs, movies themes and tango, singing along the Beatles songs, learning and laughing with anecdotes about great composers lives.
Since 2012.
Please send me an email to receive my promotional DVD
Chapeaux
Chapeaux / Hats
Can you guess from which country does this hat come from? And what about this music? Which one will help you guess the country's name? The hat or the music? Have fun with this show!
Since 2014.
Voyages
"Moi mes souliers ont beaucoup voyagé"("My shoes have travelled a lot) as Felix Leclerc's was singing.

"Voyages" ("Travels: 13 countries, 13 anecdotes") is a superstitious show. Francois tells you amusing anecdotes from his trips around the world and plays popular music from these countries. Francois brings you into his musical and theatrical world.

With colourful costumes and smiles guaranteed!

Since 2015.
The Dancing Violin
This energetic show will make you dance, waltz and swing with violin repertoire from its beginnings to Michael Jackson.

An interactive show suitable for everyone ... Bring your spoons!